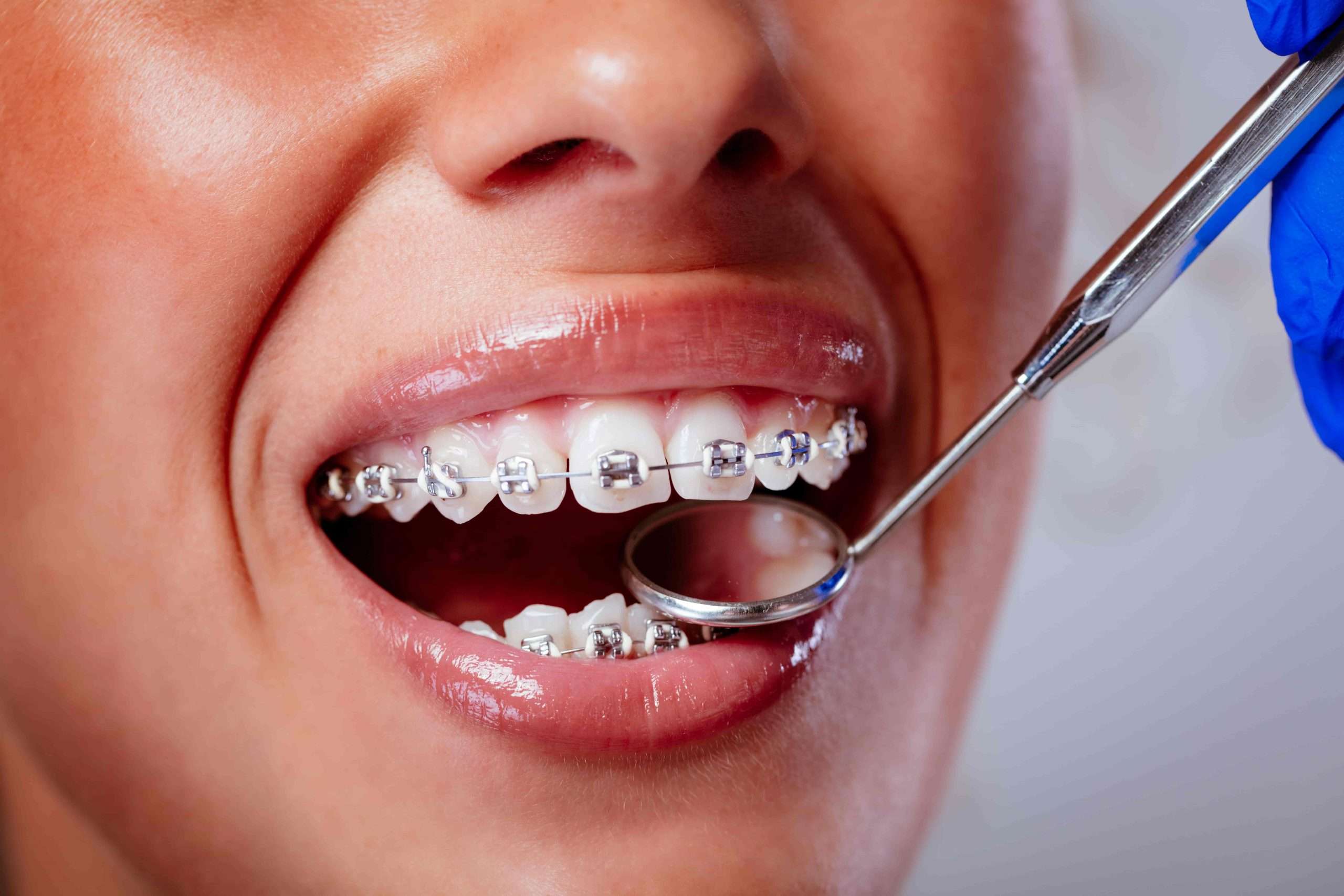 How Much Will My Consultation Cost?
Initial consultations with our orthodontic professionals are always free.
Do Clear Braces Provide Straighter Teeth?
Clear braces, just like traditional braces, use brackets and wires to move teeth into the right place. They are somewhat less expensive than Invisalign® and can provide some of the same benefits for your appearance.
How Much Should I Expect to Pay for Clear Braces?
Clear braces will typically cost somewhat more than comparable metal braces. A portion of the cost, however, may be covered by some dental plans.
Metal and Ceramic Braces, and Self-ligating Brackets
Could Metal Braces Work for Me?
Metal braces use brackets that attach to the teeth with adhesive and wires to apply pressure to the teeth and to pull them back into alignment. This is a gradual process that requires months to complete.
How Much Should I Expect to Pay for Metal Braces?
Our orthodontist will discuss the costs of the various options available to you for correcting the alignment of your teeth. This can help you plan more effectively for these expenses as they arise.
Would Metal or Ceramic Braces Be a Better Choice?
Metal braces are usually more affordable. If you are interested in a more natural look, however, ceramic or clear braces may be the most effective option for you.
Are Self-ligating Brackets Helpful?
Rather than using elastic bands to connect wires and brackets, self-ligating brackets feature a trap-door component that can attach to wires without the use of elastic.
How Much Should I Expect to Pay for Self-Ligating Brackets?
Because of the more complex configuration of self-ligating brackets, they may cost significantly more than traditional brackets designed for use with elastic bands.
In-Office Teeth Whitening Treatment
Dental Hygiene
Root Canals
Root Canals for Children
Sealants
Invisalign® and Clear Braces
Metal and Ceramic Braces, and Self-ligating Brackets
Full Mouth Reconstruction
Dental Veneers
All-On-4® Dental Implants
Dental Implants
Implant-Supported Bridge
Implant-Supported Dentures
Dental Crowns
Dental Bridges
Onlays
Sedation