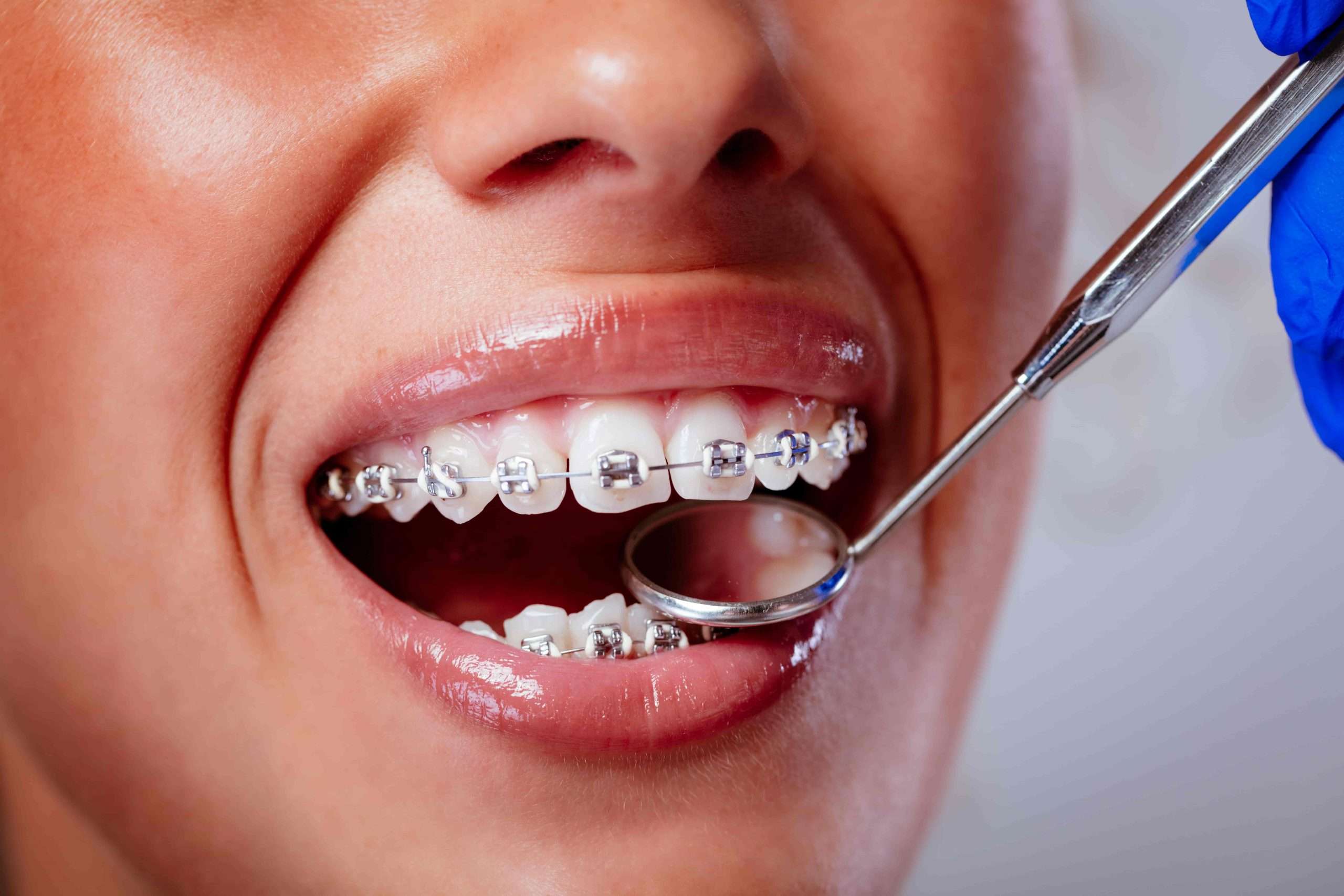 Do Clear Braces Provide Straighter Teeth?
Clear braces, just like traditional braces, use brackets and wires to move teeth into the right place. They are somewhat less expensive than Invisalign® and can provide some of the same benefits for your appearance.
How Much Should I Expect to Pay for Clear Braces?
Clear braces will typically cost somewhat more than comparable metal braces. A portion of the cost, however, may be covered by some dental plans.
Metal and Ceramic Braces, and Self-ligating Brackets
Could Metal Braces Work for Me?
Metal braces use brackets that attach to the teeth with adhesive and wires to apply pressure to the teeth and to pull them back into alignment. This is a gradual process that requires months to complete.
How Much Should I Expect to Pay for Metal Braces?
Our orthodontist will discuss the costs of the various options available to you for correcting the alignment of your teeth. This can help you plan more effectively for these expenses as they arise.
Would Metal or Ceramic Braces Be a Better Choice?
Metal braces are usually more affordable. If you are interested in a more natural look, however, ceramic or clear braces may be the most effective option for you.
Are Self-ligating Brackets Helpful?
Rather than using elastic bands to connect wires and brackets, self-ligating brackets feature a trap-door component that can attach to wires without the use of elastic.
How Much Should I Expect to Pay for Self-Ligating Brackets?
Because of the more complex configuration of self-ligating brackets, they may cost significantly more than traditional brackets designed for use with elastic bands.
Achieve optimal oral health and a beautiful smile with our range of dental services.
Stephanie Rodriguez Santana
2023-04-13
La verdad que he quedado super satisfecha con el trato, la limpieza. La doctora tiene muy buena mano y muy atenta.
Best experience I've ever had in dental office, the doctor was incredible, I didn't feel a thing!!!
Alianny Guerrero
2023-03-15
Excelente oficina, staff y doctores. Me impresionó la limpieza, lo moderno y acogedor que luce el lugar.
My name posted is Marie Hufnal but it's Marie Mills now. Today March 14th was my 1st time going and I really pray things work out with my situation because this place was a blessing the way everyone there were so professional and caring about my needs. It would be nice to actually smile again because it's been really tough after all that's happened. I definitely will update all hopefully after I get the dentures I need. This is the 1st place that actually put my fears to rest
Excellent work by Dr. Romero, professionalism and vocation.
I recently had the pleasure of visiting this dental clinic and I couldn't be happier with the care and attention I received. The staff was welcoming and knowledgeable, and the facility was clean and modern.From the moment I walked in, I felt comfortable and at ease. The dentists took the time to listen to my concerns and explain my treatment options in a clear and concise manner. They truly went above and beyond to ensure that I was happy with my experience.