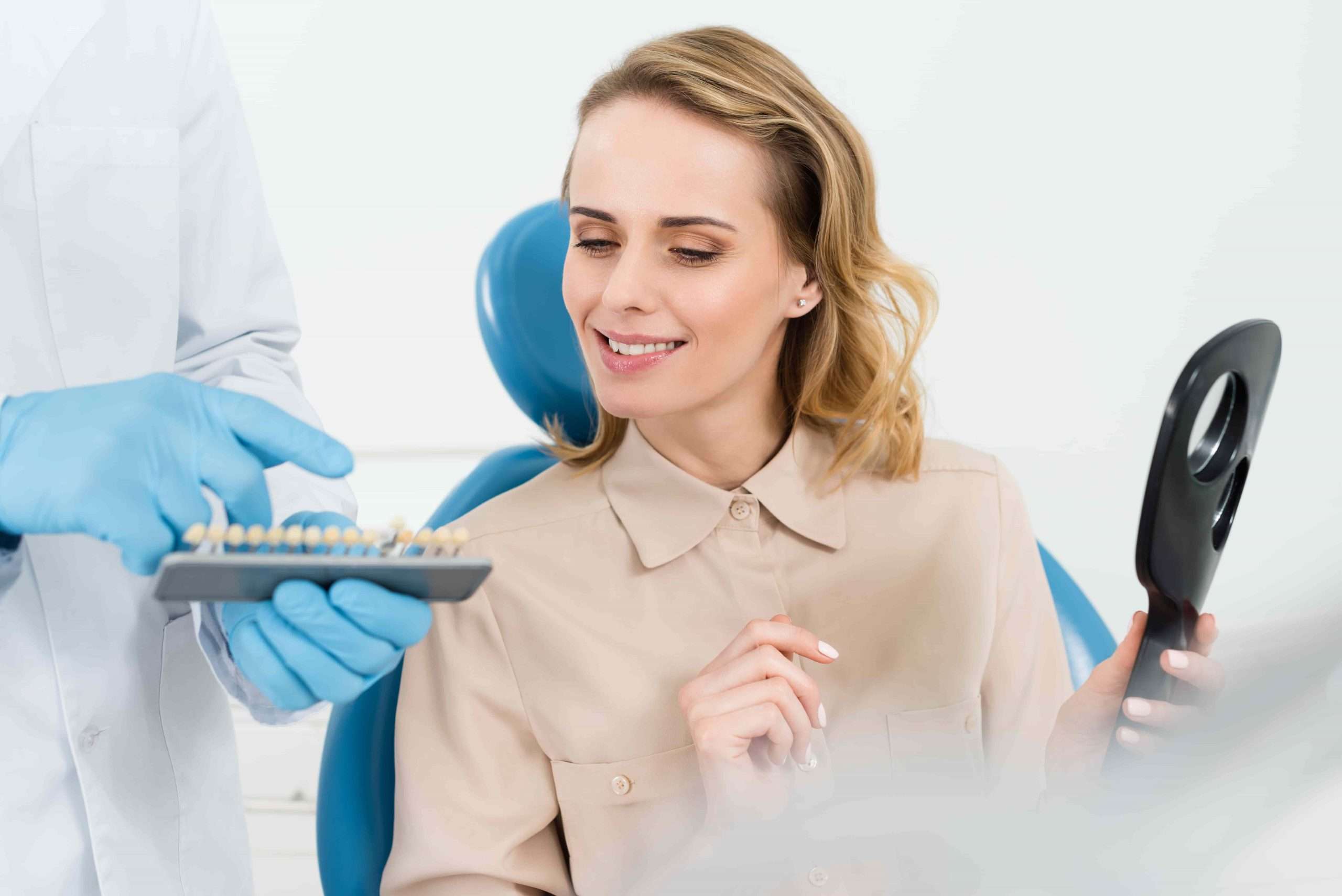 what is the best dental implant option for me?
Our dentists offer a variety of dental implants so that you can find the implants that meet both your unique dental needs and your budget. To learn more about our dental implant options, schedule an appointment.
What's the Price for Dental Implants?
Your bill for dental implants will include the cost of the abutment, the crown, and any other materials used to reconstruct your smile. Other factors that your bill will be based on include your dental insurance plan and the complexity of your case.
How Do Single Implants Work?
If you only need one implant placed, your dentist will perform a single-tooth dental implant. In these cases, a screw-shaped implant is placed in the jaw, followed by a natural-looking crown several months later.
Patients who are missing several teeth or who have severely damaged teeth report feeling less confidence. An implant-supported bridge can get your smile back on track and have you feeling better about yourself in no time at all.
What Can You Tell Me About Implant-Supported Bridges?
Having an implant-supported bridge placed will consist of several different procedures. The first procedure is when you will have your implants installed. After the implants have fused to the jawbone, you will return to have the actual bridge placed.
How Affordable Is an Implant-Supported Bridge?
Our dentists in Palm Beach will provide you with an estimate of the costs of an implant-supported bridge. Your expenses will vary depending on your dental insurance coverage, the materials used to make the bridge, and your overall oral health status.
Implant-Supported Dentures
Are you sick and tired of dealing with denture adhesive? Implant-supported dentures may be able to help you get rid of your frustration.
Are Implant-Supported Dentures Right for Me?
Implant-supported dentures consist of dentures that are attached to surgically placed dental implants. The implants provide a secure base for the dentures, meaning that you won't have to worry about your dentures slipping when you are speaking, eating and drinking. They are a long-term option that can last for several years if taken care of properly.
How Affordable Are Implant-Supported Dentures?
The status of your oral health, your dental insurance, and the materials used to create the denture will impact the cost of your implant-supported dentures. Another factor that goes into determining your bill is the number of follow-up appointments that will be required.
In-Office Teeth Whitening Treatment
Dental Hygiene
Root Canals
Root Canals for Children
Sealants
Invisalign® and Clear Braces
Metal and Ceramic Braces, and Self-ligating Brackets
Full Mouth Reconstruction
Dental Veneers
All-On-4® Dental Implants
Dental Implants
Implant-Supported Bridge
Implant-Supported Dentures
Dental Crowns
Dental Bridges
Onlays
Sedation