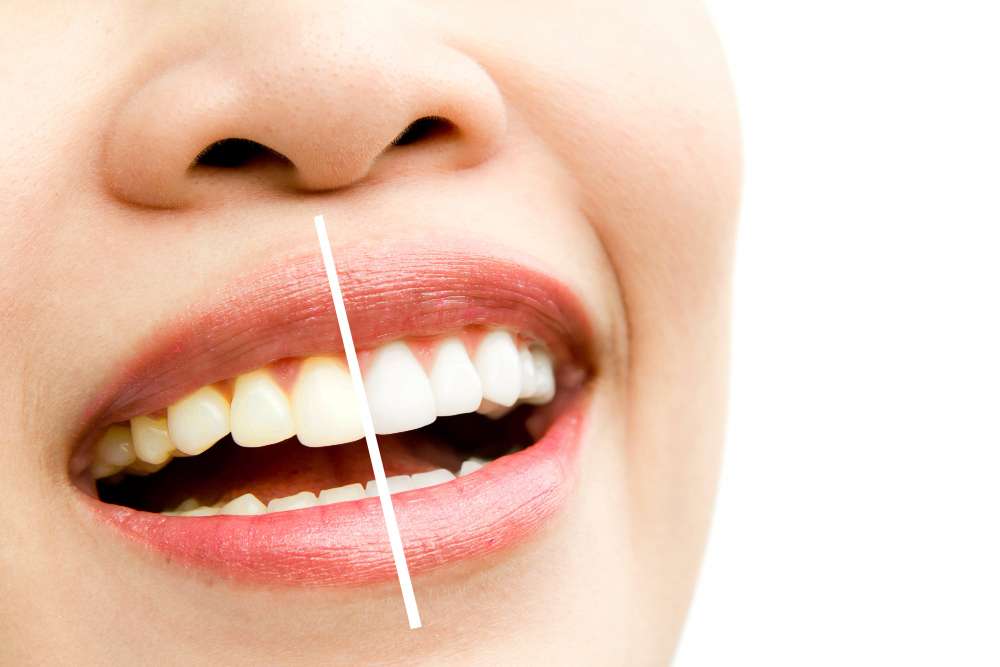 In-Office Teeth Whitening Treatment
Professional whitening treatments can brighten your smile and help your teeth look their very best. By working with our experienced cosmetic dental staff, you can achieve a brilliant smile you can be proud to show off to friends, family, and everyone you meet. This can help you enjoy greater confidence.
What Is Professional Teeth Whitening?
During the teeth whitening process, your dentist will apply a strong bleaching compound to your teeth. A tray may be used to cover your teeth to prevent this gel compound from leaking into your mouth. In some cases, our dentists use concentrated light to activate the bleaching gel. Our teeth whitening procedures can remove coffee and cigarette stains to reveal whiter, cleaner teeth.
How Much Does Professional Teeth Whitening Cost?
Our teeth whitening options are surprisingly affordable. Our dental practice will work with you to ensure that you understand the costs of the teeth whitening procedures we offer. Because most dental insurance plans do not cover the cost of cosmetic procedures, it is essential to determine the cost of your teeth whitening before beginning this course of treatment.
Dental hygiene is the practice of keeping the teeth, mouth, and gums clean and healthy to prevent the development of gum disease and tooth decay.
What Are Dental Services for Children?
Children's dental services include teeth cleanings, X-rays, and cavity and gum disease treatment.
Gingivitis And Gum Disease Treatment
What Is Gingivitis Gum Treatment?
If gingivitis is found, you will receive a professional cleaning to remove plaque and debris from the gum pockets. Advanced periodontal disease may require surgery to restore gum health.
What's the Cost for Gum Disease Treatment?
The price for gingivitis treatment is based on the severity of the gum disease. Deep cleanings requiring periodontal scaling and root planing are more expensive than routine cleanings.
In-Office Teeth Whitening Treatment
Dental Hygiene
Root Canals
Root Canals for Children
Sealants
Invisalign® and Clear Braces
Metal and Ceramic Braces, and Self-ligating Brackets
Full Mouth Reconstruction
Dental Veneers
All-On-4® Dental Implants
Dental Implants
Implant-Supported Bridge
Implant-Supported Dentures
Dental Crowns
Dental Bridges
Onlays
Sedation